Supercharge Google Ads with Zapier
Get unlimited—and free—Google Ads tasks on Zapier until Dec. 31, 2023.
Automate workflows with Google Ads
From ad clicks to instant outreach, unlock limitless Zaps connecting Google Ads with 6,000+ apps to automate manual tasks and focus on high-impact work
Engage leads quickly
Capture ad clicks and spark instant actions. Automate follow-ups, nurture leads, and boost conversions.
Track campaigns accurately
Real-time updates on every ad click. Ensure data accuracy, optimize on the fly, and drive better decisions.
Do data management right
From ad data to actionable insights. Streamline workflows, eliminate manual tasks, and harness automated reporting.
Try Google Ads
Zapier has a limited-time offer to help all users scale their ad program through automation.
From Oct. 1-Dec. 31, 2023, Zaps using Google Ads won't be billed against your plan quota.
Ads + automation: Limitless possibilities
Maximize your ads' impact with automation. Get inspired and find new ways to scale your business.
Maximize your ad ROI with these templates
Take your ads to the next level with real-world examples and inspiration on how automation helps you do more.
Learn more about Google Ads + Zapier
Learn more about Zapier's limited-time offer on Zaps using the Google Ads integration.
Automate your lead funnels across apps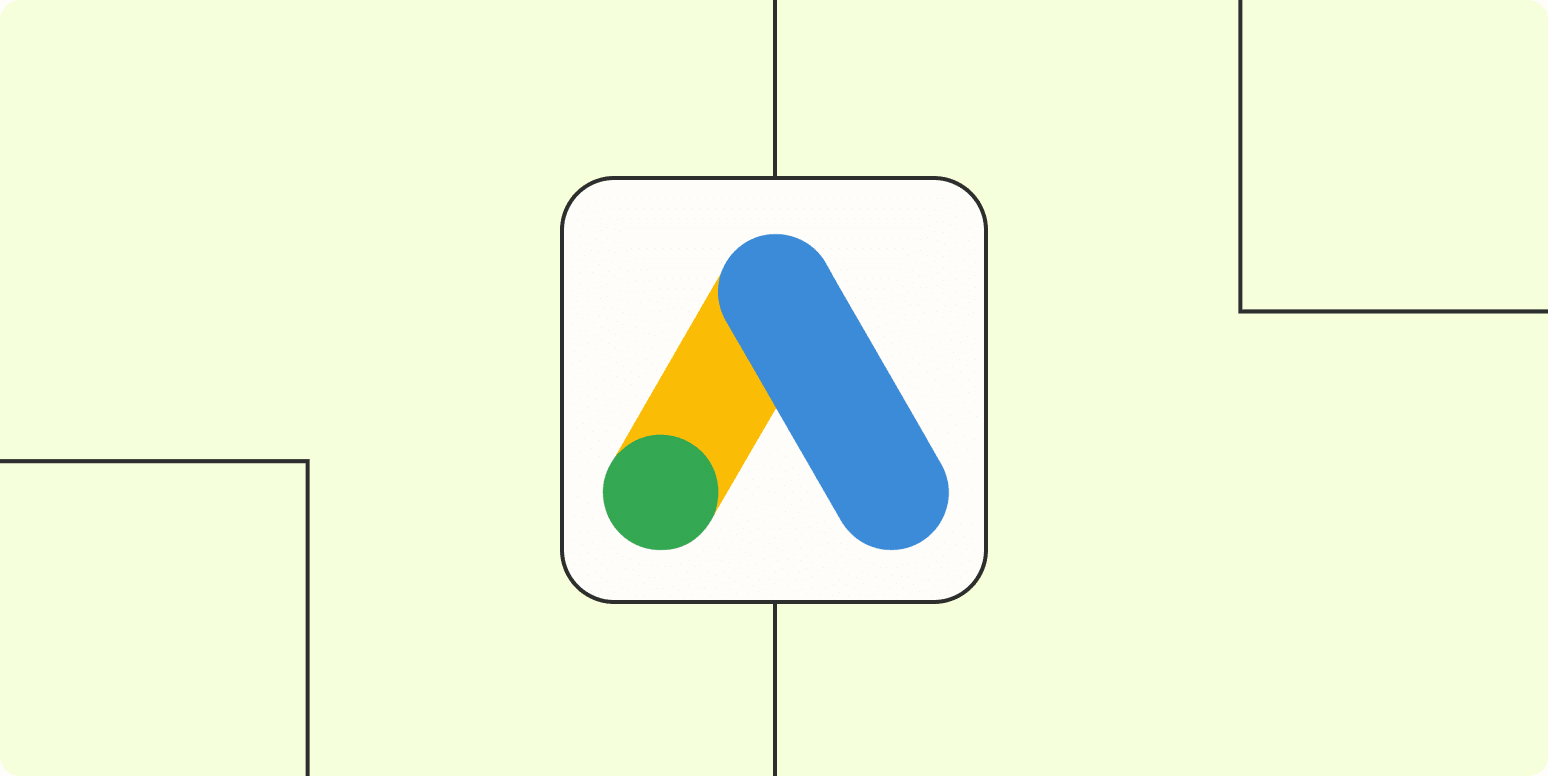 5 Google Ads tips to get the most out of your advertising campaigns
9 Google Ads examples (and how to use their strategies)
Resources from the team at Google