How Lasagna Love used automation from day one to scale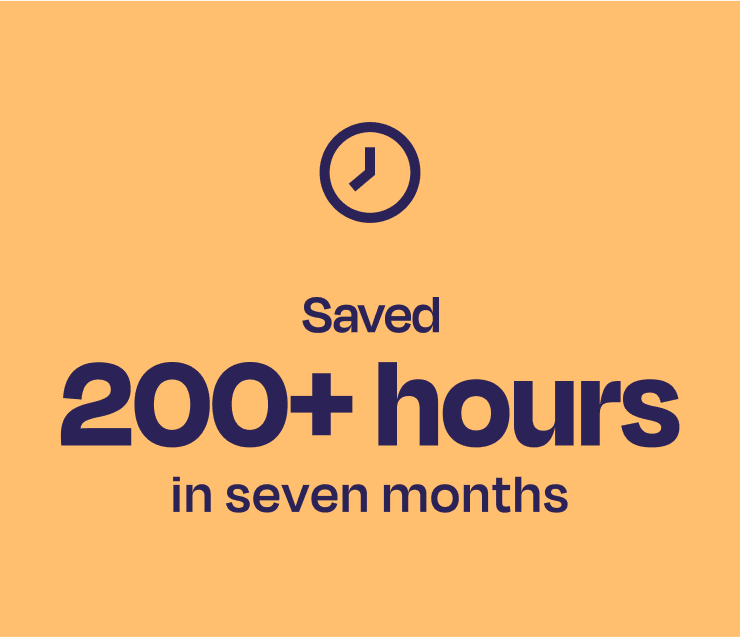 200+ hours saved in seven months
Lasagna Love's Founder and CEO saved 200+ hours within their first seven months by automating the volunteer onboarding process.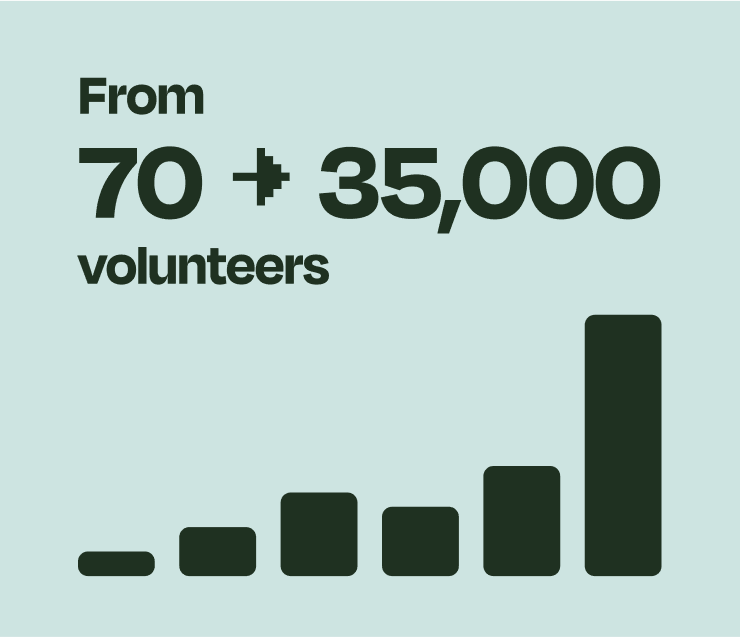 From 70 volunteers to 35,000
With automation on their side, Lasagna Love has onboarded more than 35,000 volunteers since the nonprofit began in March 2020.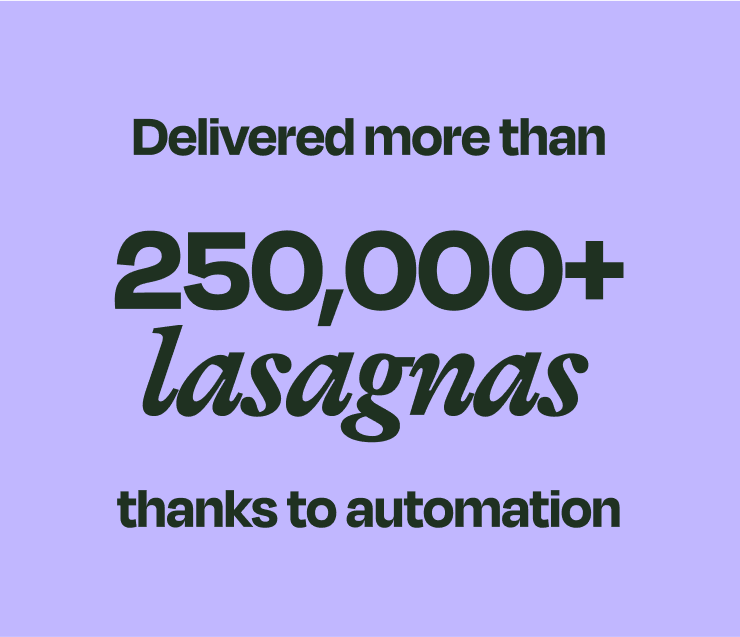 Time to build a nonprofit from scratch
The Lasagna Love team was able to focus on its mission and delivered more than 250,000 lasagnas to families in need since 2020—all thanks to automation.
About Lasagna Love
Company size: 5+
Industry: Lasagna Love is a nationwide grassroots movement aiming to positively impact communities by connecting neighbors with neighbors through homemade meal delivery.
Location: San Diego, California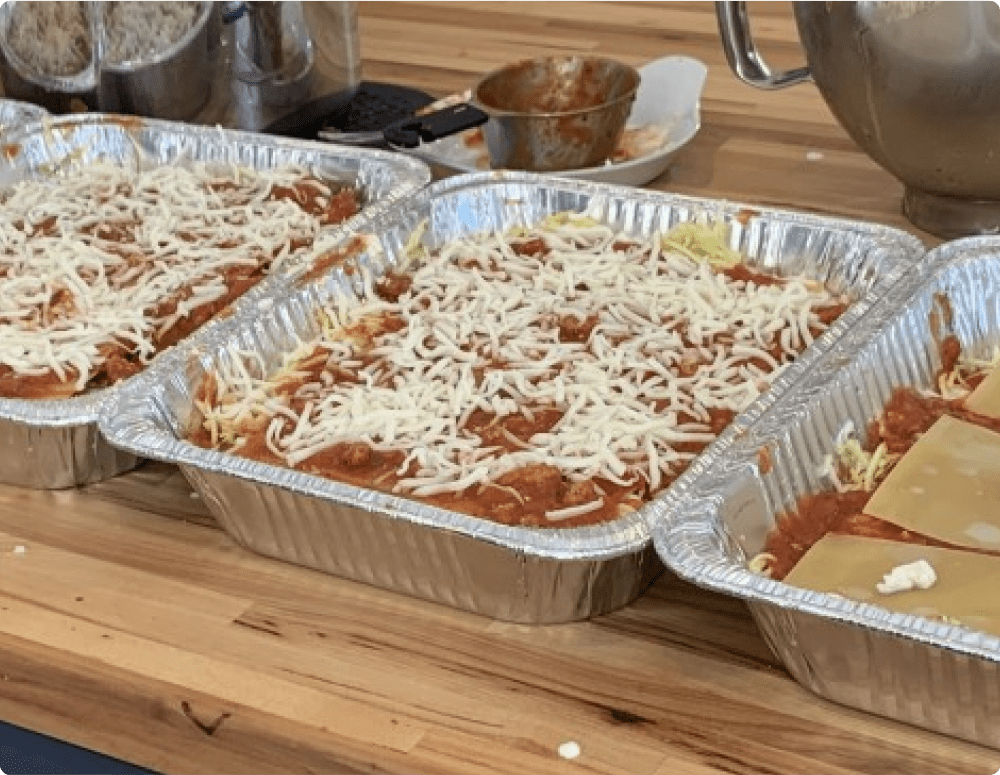 Zapier takes care of volunteer onboarding from start to finish
Challenge
Manually sending welcome emails every time a volunteer submitted an application was a time-consuming task—it slowed down onboarding and prevented the nonprofit from growing to serve more communities faster.
Solution
When a new volunteer submits a signup form via Squarespace, a Zap automatically populates a Google Sheet with all the raw data and sends them a custom welcome email. Then lookup tables identify their zip code and their regional leader is automatically Cced on the email.
Results
Instead of manually creating and sending each volunteer's welcome email, the Lasagna Love team can now focus on how to grow their volunteer base and feed more families. Volunteers are able to onboard quickly and begin making an impact faster.
With automation, volunteer onboarding takes just minutes
Challenge
For each new volunteer signing up, the team needs to create a new Google Sheet for the volunteer to receive assignments. They built each sheet manually, one-by-one at first.
Solution
Lasagna Love created a new volunteer welcome email workflow. Any time someone submitted a volunteer application, Squarespace automatically created a personalized Google Sheet and attached it to their welcome email.
Results
By adding this step to their workflow, the entire onboarding process is automated and a new volunteer is ready to receive assignments within minutes.
"The more we automate, the more we can do what only people can do."
Rhiannon Menn
Founder and CEO at Lasagna Love