Build conditional workflows with Paths
Visualize your most complex workflows. Zapier lets you add multiple outcomes to one Zap for automation that scales.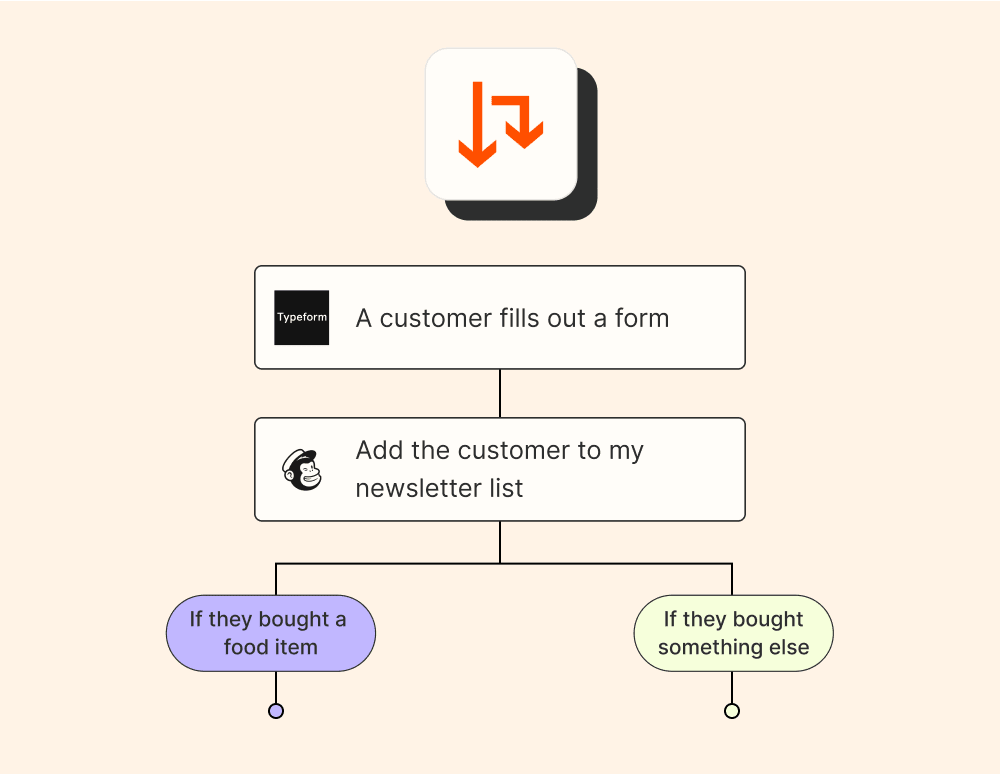 Add custom logic
Paths let your apps take different actions based on conditions you choose. Think of Paths as if/then logic: if "A" happens in your first app, then do this, but if "B" happens, do something else—and so on.
Paths are simple to set up
No need to duplicate your Zaps or write any code. You can use Paths to add flexibility to your workflows and make work easier with automation.
Add a path step
Use Paths to route data from one app to multiple scenarios. After you set up your trigger app, select Paths from the list of built-in tools.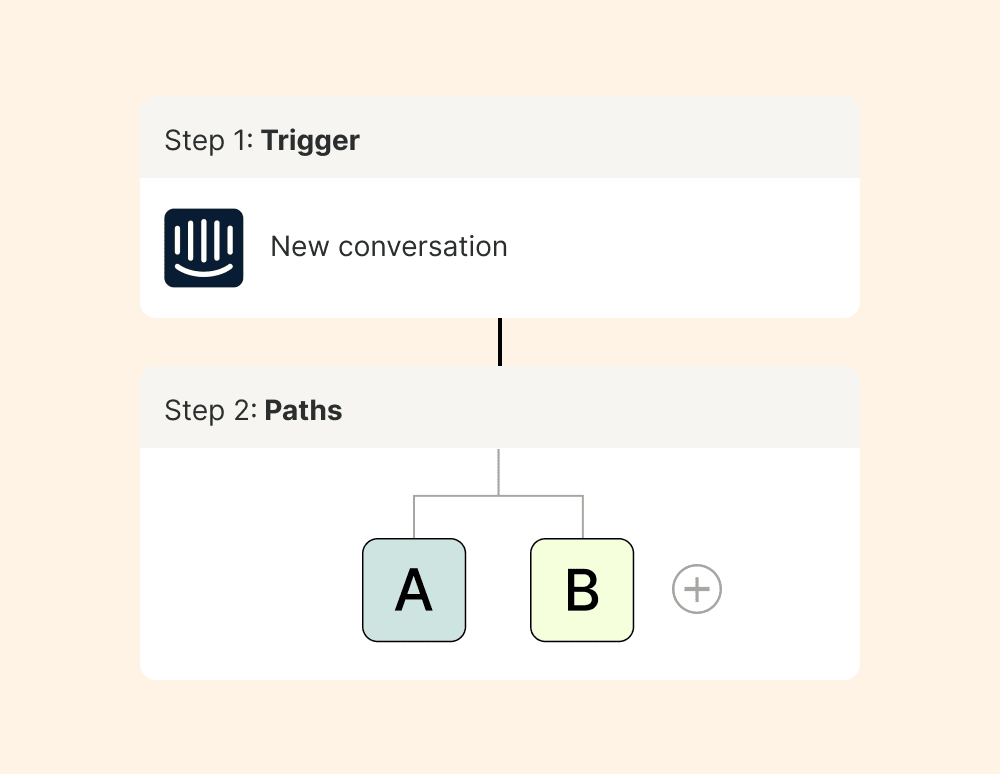 Set conditions
For each path, you can set the rules for what's allowed to pass through. Add as many rules as you want.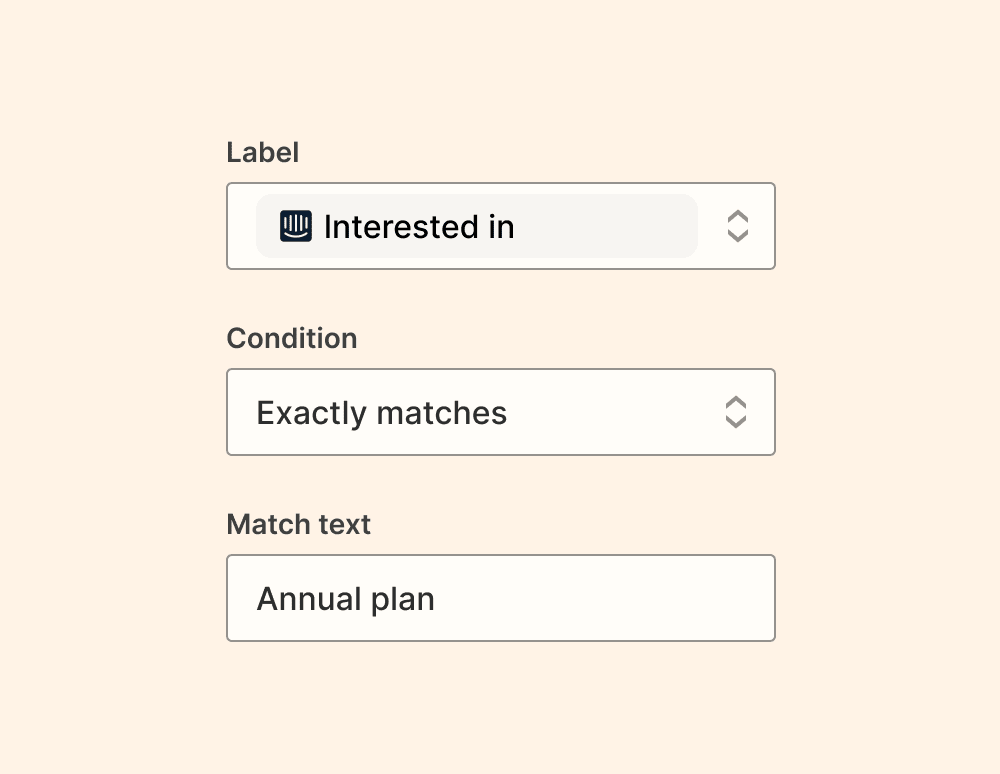 Add more paths
Add more paths to create more routes. Each path leads to a different outcome, making your Zap more powerful.
"Paths let me create Zaps that are more than one-dimensional. Multiple outcomes mean you can be more flexible with your business logic."
– AK, Senior Sales Engineer at Mixpanel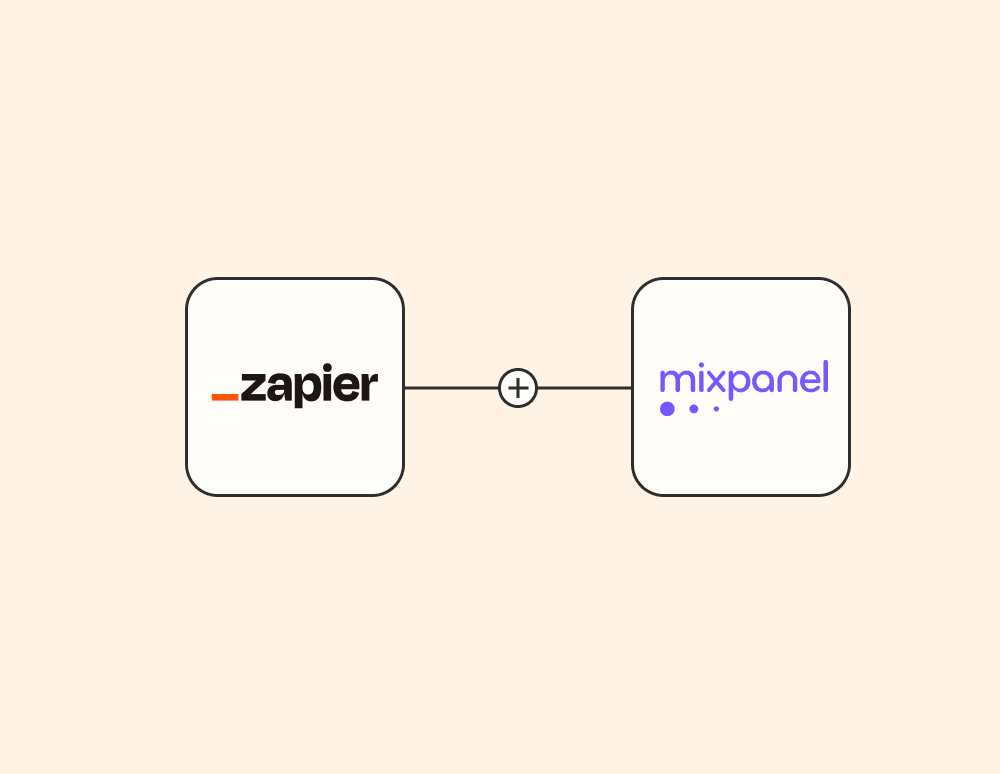 What can you use Paths for?
Paths are the easiest way to build flexible automation that scales with you.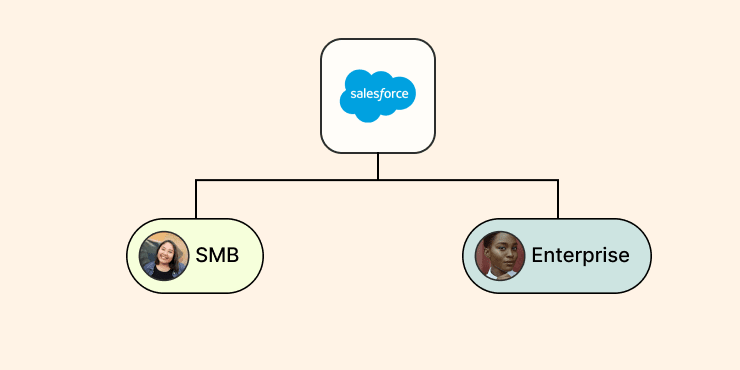 Send automated messages that matter
Engage customers by sending them personalized messages when their status changes in your CRM.
Give leads the white-glove treatment
Collecting leads in a form? Route your most qualified prospects to your sales team's inbox and add the rest to an email campaign.
Improve customer support
Speed up your response times. Assign new tickets to different teams based on priority.