New integration: Give new employees high-quality training with DeleTrain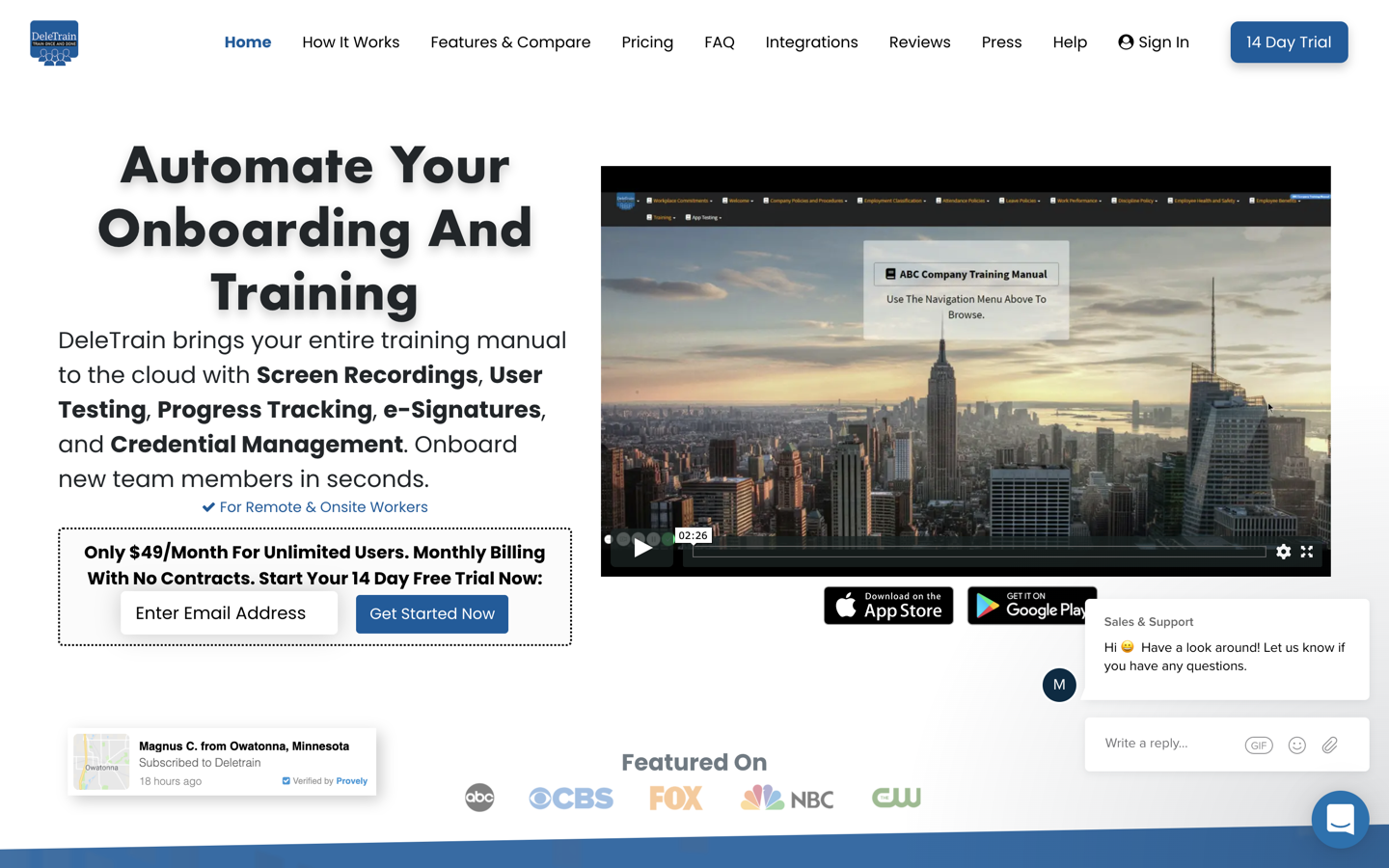 DeleTrain enables new employees to train themselves with advanced text and screen recording training manuals. With features like screen recordings, user testing, progress tracking, e-Signatures, and credential management, you can onboard new team members more quickly than ever.
And now DeleTrain connects with Zapier, making it easier than ever to automate your HR talent and recruitment. Connect DeleTrain with 2,000+ other apps, like Process Street, Firebase, and monday.com. Zapier can automatically create a user in DeleTrain whenever trigger events happen in the other apps you use most.
How to automate DeleTrain with Zapier
Try some pre-made DeleTrain integrations, and learn more about how DeleTrain works with Zapier.

Or log in and build a custom workflow with DeleTrain and Zapier.
Email Updates
Get updates about new apps, triggers and actions available on Zapier.