New integration: Build online courses with Pathwright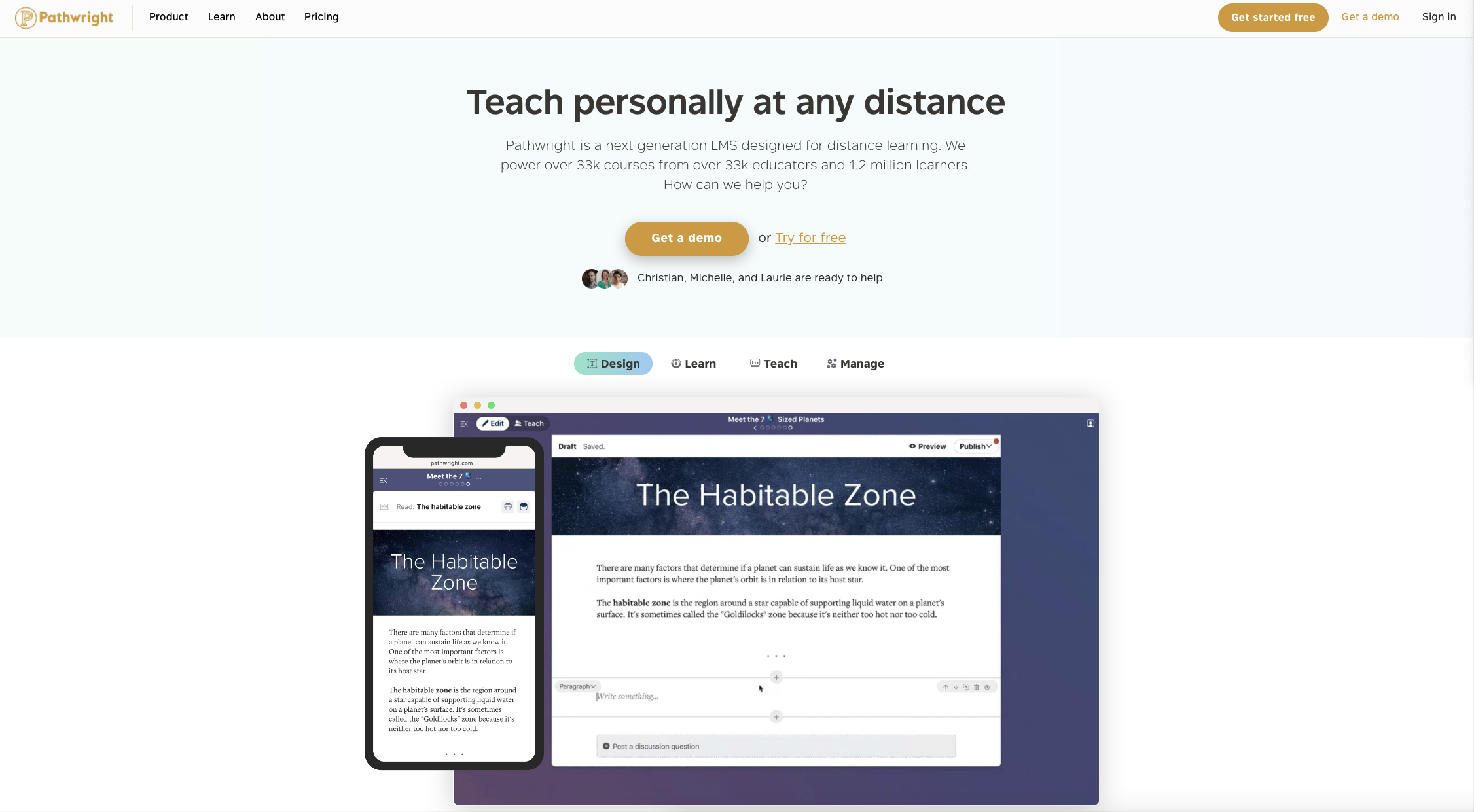 Pathwright is a learning management app that allows you to create virtual courses, lessons, and communities. With Pathwright, you have everything you need to launch your own online school, grow your teaching business, or flip your in-person classroom to a virtual one.
And now Pathwright connects with Zapier, making it easier than ever to automate your online courses. Connect Pathwright with 2,000+ other apps, like Mailchimp, Shopify, and ClickFunnels.
Zapier can automatically trigger workflows in other apps whenever there's a new or updated membership to your school, a student registers for a class, subscribes or unsubscribes to your school, performs a new learning activity, or completes a course in Pathwright. Or you can create a registration invitation in Pathwright whenever trigger events happen in the other apps you use most.
How to automate Pathwright with Zapier
Sign up for a Pathwright account, and make sure you have a Zapier account.

Try some pre-made Pathwright integrations, and learn more about how Pathwright works with Zapier.

Or log in and build a custom workflow with Pathwright and Zapier.
Email Updates
Get updates about new apps, triggers and actions available on Zapier.