Transfer by Zapier allows you to move data like sales records and form submissions from one app source to any of Zapier's 5,000+ app integrations—all in one go. 
Today, we're excited to announce a brand new way to ensure your data remains in sync and accurate using Transfer's new update or create actions. 
A look at what's new: Update or create records with scheduled transfers
With Transfer, you can schedule data transfers between apps on an hourly, daily, weekly, or monthly basis.
With the newly-released update or create actions, you can now schedule a transfer run to automatically update an existing record in the destination app every time changes are made to your source app (i.e., your source of truth). Or, if no existing record is detected by Transfer, it will create a new record for you.
Before, previously-transferred data was automatically excluded from transferring again or updating in your destination app. This meant that only new records added after the previous transfer run were added.
Note: Update or create actions are currently available in Shopify, Zendesk, and QuickBooks, with more app integrations being added all the time. If there's an app you'd like to use this new feature with, please let us know.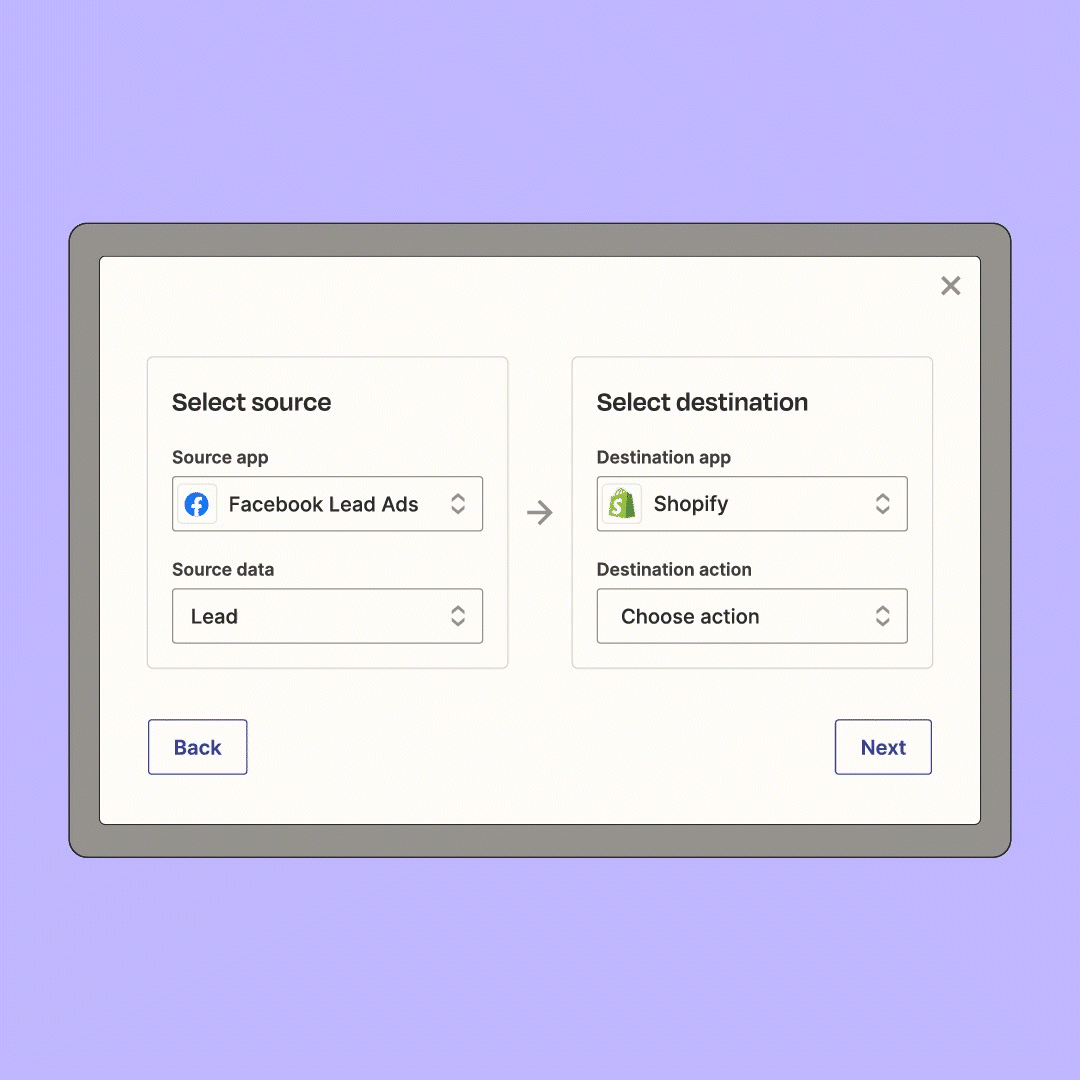 How it works 
Log in to your Zapier account. You can access your transfers from the left-hand menu or by visiting zapier.com/app/transfers.

Select Create a new Transfer.

Under Move data on a fixed schedule, select Schedule. 

Click Create a new transfer. 

Select your source app, source data, and destination app. For the destination action, select any action that begins with Update or Create. For example, Update or Create Customer.

Connect your source and destination apps.

Set how your transferred records will look in your destination app.

Set how frequently you want this transfer to occur: hourly, daily, weekly, or monthly.

Customize the day and time you want your recurring transfer to run.  

Set your filters to refine the types of records that will be transferred.

Click Confirm schedule. 
That's it! During the scheduled transfer, Zapier will automatically determine whether an existing record should be updated or if a new record should be created in the destination app.
Get inspired by these use cases 
There are countless uses for scheduling data transfers to update or create new records between your go-to apps. Here are a few use cases to spark some ideas: 
Update customer records in Shopify with new purchase information. 

Update invoices in QuickBooks with additional products or order adjustments. (If no invoice exists, Transfer will create a new invoice with the order information instead.)

Update existing tickets in Zendesk with follow-up communications from live chat. 
This latest addition to Transfer by Zapier seamlessly syncs your data across multiple apps, ensuring your team has access to the latest data at all times.