Get more users by embedding Zapier
Leverage our robust API and out-of-the-box solutions - we have solutions that fit your needs.
Why embed Zapier?
Retain customers longer, reduce churn, drive upgrades, and improve their lifetime value. Thousands of partners have already embedded Zapier to grow their businesses faster.
Embed using Powerful APIs
Smart, end-to-end functionality
When it comes to delivering the best user experience, there are no boundaries with Zapier's Partner API. Give your developer team complete control over how your users experience Zapier within your product—from account creation to managing Zaps. Customize styling, streamline Zap setup for users, and more with the Partner API.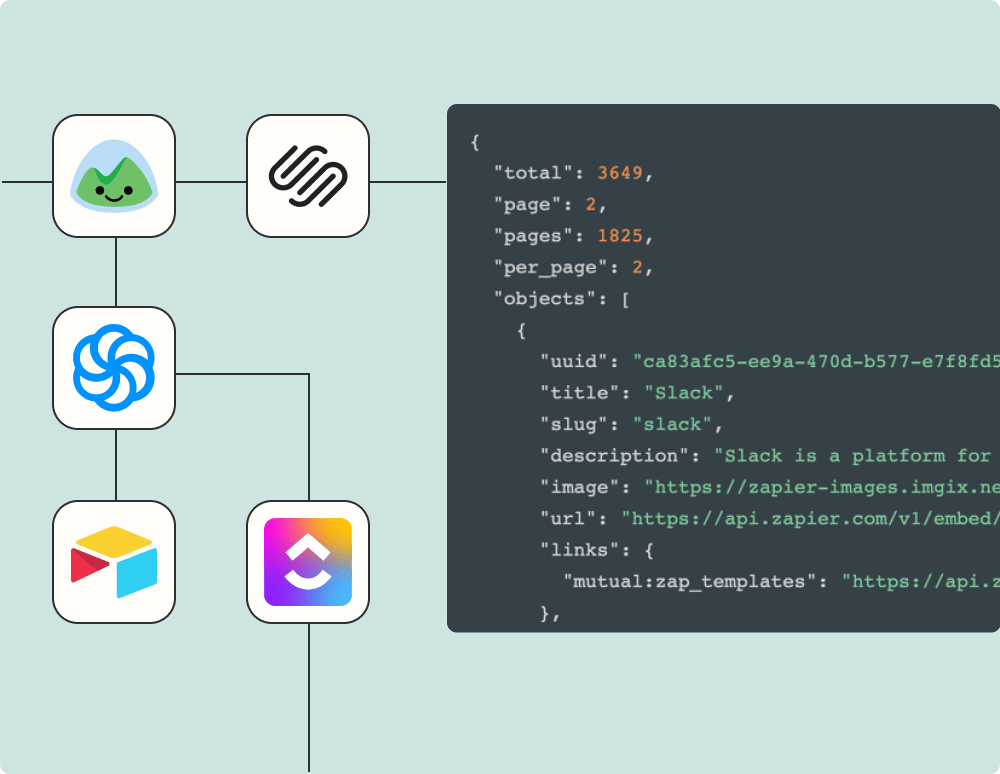 Embed out-of-the-box solutions
Full Zapier Experience
User adoption is at its highest when users can create workflows without leaving your app. You can embed the entire Zapier experience in your product so you can meet your users where they are.
The Full Zapier Experience lets you pull all of Zapier's embed solutions into your product—including the Zap Editor—with just three lines of code. No API required. Your users can now discover, create, and edit their Zaps inside your app, helping them build workflows without distractions.
Zap Templates
Help your users see how they can connect your app with thousands of others. With Zap Templates, you can show off your most popular use cases or choose to highlight specific use cases.
Zap Templates can be embedded in your community or support site, in your blog, or anywhere you want to show users how they automate workflows across your app.
Giving users a better experience is always a top priority for us, and [embedding Zapier] fits perfectly with that value. It unlocks a world of opportunities for our users, cementing Any.do as the hub and source of truth for their day-to-day tasks.
Head of Growth, Any.do
Frequently Asked Questions
How much does it cost to implement Zapier?
How do I get started?
Will we have developer support as we implement Zapier?
What API endpoints are available?
How long does it take to embed Zapier?
Where should I implement Zapier inside my product?
Do my users need to have a Zapier account?