Flexible features to power your growth

Bring the power of automation to any process. Visualize and build advanced workflows with custom logic, conditions, and filters. No code needed.
Sign up for free →
Drive your business forward with reliable automation
Need to bounce back from a mistake? Recover any published version of your Zap and keep tabs on who changed what and when.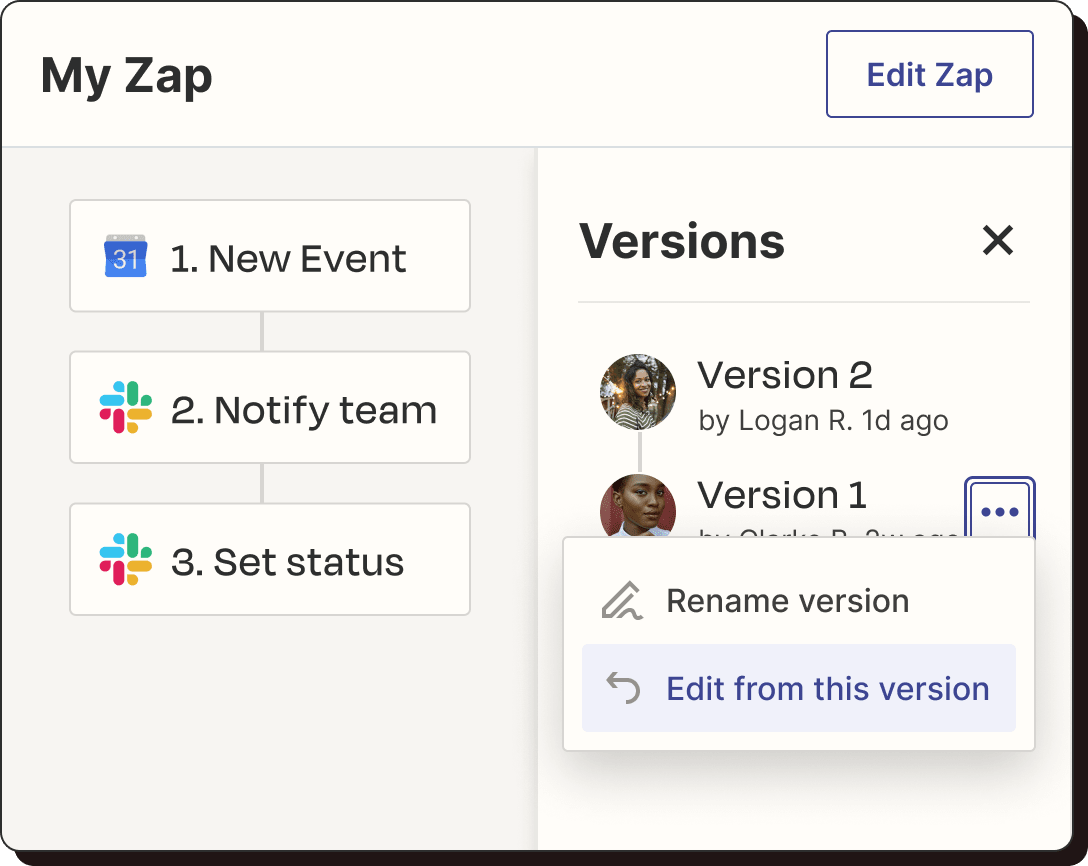 Secure, reliable automation
Enterprise-grade security and data safety is the backbone of Zapier's sophisticated, no-code platform.
No compromises on your data safety
Alongside our stringent internal security controls, we conduct annual SOC 2 (Type II) audits.
Secure logins for your whole company
Enable single sign-on (SSO) for teams using SAML 2.0 identity and access management (IAM) providers.
Advanced roles and permissions
Manage everything in your account—from Zaps to team members—with Super Admin permissions.
Comprehensive logging
Easily access activity logs across everyone's Zaps. Troubleshoot issues in just a few clicks.
Easy onboarding and offboarding
Provide users with the right accounts through your identity and access management provider (SCIM).
Approve app access for teams
Control which apps your team can automate to protect sensitive company data.
Build the future of automation
Be the first to learn about Zapier's new products, share your feedback, and connect with other automation enthusiasts.
Canvas
alpha
Plan and visualize critical processes, then leverage AI to optimize them—all in one place. Available exclusively through Zapier Early Access.
Learn more
Tables
Create databases built for automation. Tables allows you to save, edit, and access the data you need to run your Zaps.
Learn more
Interfaces
beta
Create forms, webpages, and apps to power everything from lead generation to onboarding to client portals and beyond—no code required.
Learn more
AI Chatbot
beta
Build and automate customer conversations in minutes. Create custom AI chatbots that answer questions, resolve issues, and nurture leads.
Learn more