When you start creating a Stripe Zap, you will be asked to connect your Stripe account.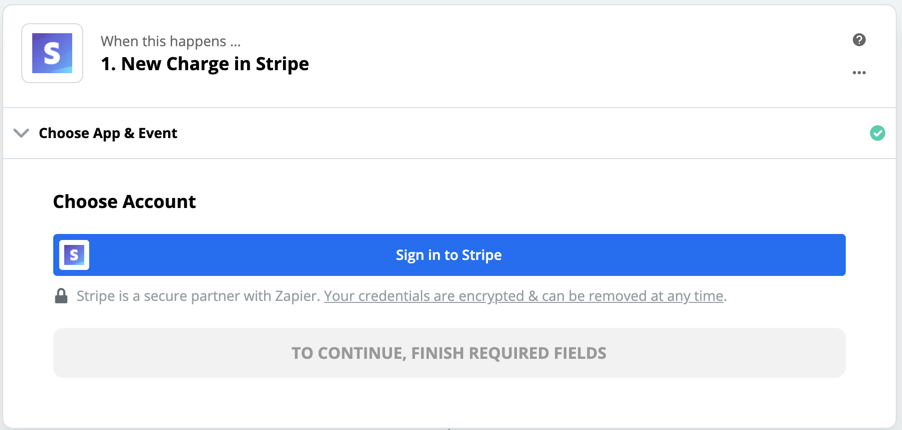 Next, you'll be asked to enter your Stripe API key.
To locate your API Key in your Stripe account, please follow these steps:
Be sure it is a "secret" and "live" variant.
If you use a restricted key:
Its label may not be displayed properly on the Zap editor.
Ensure that the key has the correct permissions for the action you want to do.
Paste your key back into your Zapier account and then "Continue".
If all steps were successful your Stripe account will now be successfully connected.
Stripe allows you to set up a maximum of 16 connections per account. This includes connections both inside and outside of Zapier. Each Zap uses 1 connection.
You can use Paths to create multiple outcomes from a single Stripe trigger.