When you start creating a myRealPage Zap, you will be asked to connect your myRealPage account.
Next, you'll be asked to enter your myRealPage API key.
To locate your API Key in your myRealPage account, please follow these steps:
Click on "Click Here to Get Started with Zapier" and proceed to the "My App" section.
Search for "myRealPage" and click the first item.
An authentication window will appear. This window requires you to enter an API key. Go back to your Private Office screen and click on "Generate" then "Copy".
Then go back to the authentication window and paste your private API key and then click on "Yes, Continue".
Now you will be able to test your connection to verify that everything is working.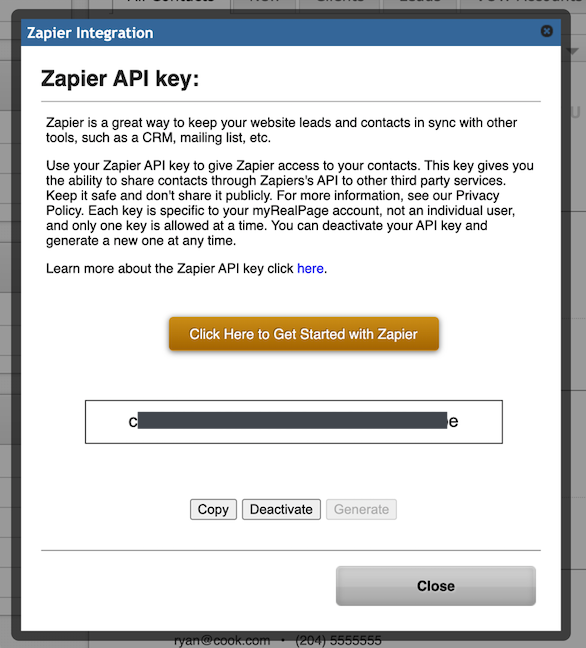 Paste your key back into your Zapier account and then "Continue."
If all steps were successful your myRealPage account will now be successfully connected.