What kind of authentication does Guesty use?
Guesty uses API keys.
Do I need special account permissions in Guesty to use Guesty with Zapier?
You need to be a Guesty Administrator to generate API tokens to connect Guesty to Zapier.
When you start creating a Guesty Zap, you will be asked to connect your Guesty account.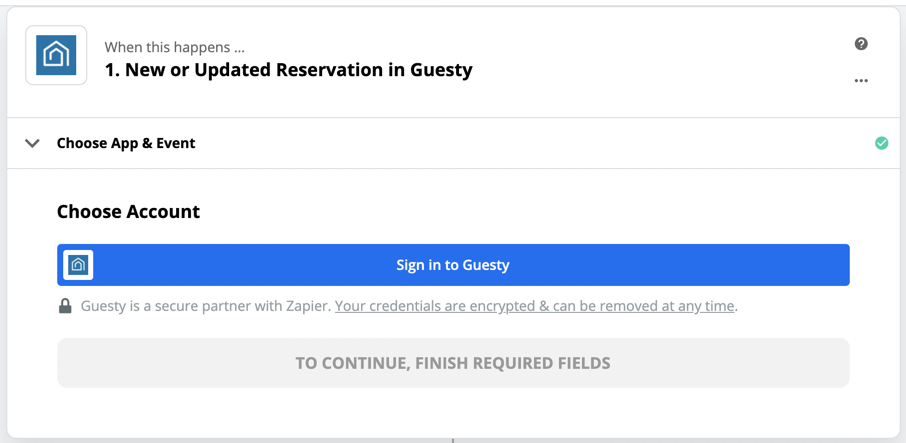 Next, you'll be asked to enter your Guesty API key.
To locate your API Key in your Guesty account, please follow these steps:
Sign in to your Guesty account.
In the top menu, hover over Integrations.
From the drop-down, click API.
Under API Tokens, click Generate a key.
In the pop-up, enter Zapier as the Internal Name.
Click Save.
The API Key and Secret codes will appear.
Paste your key back into your Zapier account and then "Continue."
If all steps were successful your Guesty account will now be successfully connected.